The first e-commerce dedicated to photos
A new and innovative italian company that mix the importance of professional photography to the potentiality of new digital technologies. 1PHOTO is a company, a project, a mission. A challenge to shake up an old working method for a new one, more productive and efficient.
We reshape your future
Online and offline communication is based on the importance of visual attraction, because "what capture is easy selling". 1PHOTO is the answer for those who needs high quality still-life photos for e-commerce, web site, brochure, catalogues, etc. in the shorter time possible.
The job value
Throw sophisticated logistical systems, "ready to use" sets and authomized processes, we succeded in create an e-commerce of photography where you can choose all kind of characteristics for your products' photos: the kind of frames, if you want vector clipping path or if you want to maintain the natural shadows. You just need to send us your product.
How does 1PHOTO work? Discover it here.
You & Us
1PHOTO can be a good partner for all those communication and web agencies, graphic and photographic studios, typographies, companies and self-employed that for different reasons aren't able to manage independently big quantities of still-life photos guaranteeing high quality, competitive prices and short photos delivery times for fashion, food, furniture, luxury and design environment.
Automated procedures let us to drastically cut down costs and timing once were necessary to build a set with specific lights and background for each category of product.
Not a job but a mission
First of all, 1PHOTO is a team of professionals that love doing well their job. Our 20 years experience make each of us essential for the good success of every project. That's why we never give up and are always looking for reshape the future and update our knowledge on digital technology and market requests. That's why we created 1PHOTO.
"We grew up photographing, now we photograph to grow you up"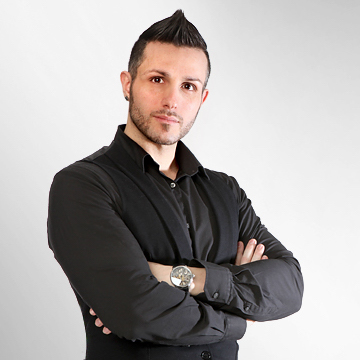 Patrizio Luceri
Co-Founder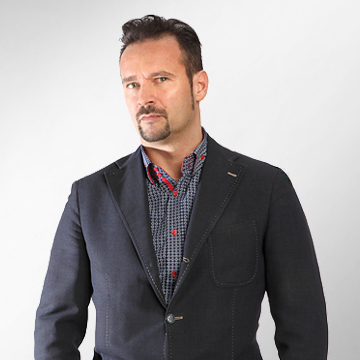 Stefano Gianesello
Co-Founder